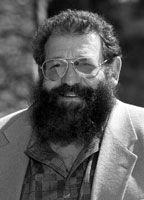 Bernard Rollin is professor of Philosophy, Biomedical Sciences and Animal Science at Colorado State University. He was named University Distinguished Professor at Columbia University in 1972. Dr. Rollin's scholarly interests include both traditional philosophy and applied philosophy.
In addition to numerous articles in the history of philosophy, philosophy of language, ethics and bioethics, Rollin is the author of 14 books, including Natural and Conventional Meaning (1976), Animal Rights and Human Morality (1981, 1993 & 2006) and The Unheeded Cry: Animal Consciousness, Animal Pain and Scientific Change (1988 &1998) Farm Animal Welfare (1995) The Frankenstein Syndrome (1995) and Science and Ethics (2006), and more than 400 articles. He has edited the two-volume publication of The Experimental Animal in Biomedical Research (1989 & 1995) and Harley Davidson and Philosophy.
He is one of the leading scholars in animal rights and animal consciousness. Dr. Rollin has presented more than 1,000 lectures in 28 countries. He is a founder and board member of Optibrand, an animal identification company utilizing retinal images.
Rollin developed the world's first courses in veterinary medical ethics, ethical issues in animal science and biology combined with philosophy. The winner of numerous U.S. and international awards, he is a weightlifter, horseman and motorcyclist.