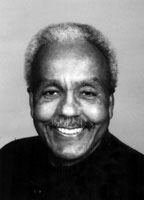 Joseph Boyce, senior editor of the Wall Street Journal (retired), attended Roosevelt University and later, John Marshall Law School. At the age of 19, he left college for a year to tour the country, playing vibraharp with a jazz combo.
In 1961, Boyce joined the Chicago police force, where he served the next five years as a patrolman, district vice detective, evidence technician and police academy law instructor. He then became a reporter for the Chicago Tribune, the first person of color to work for that paper's daily edition.
In 1970, Boyce joined Time magazine as a correspondent in its Chicago bureau. He was promoted to San Francisco Bureau Chief, becoming the first person of color to ever head a Time Inc. bureau.
In 1979, Boyce became chief of Time's Atlanta bureau, responsible for news coverage in 11 southern states. In 1985, Boyce became deputy chief of Time's New York bureau.
Boyce was hired by The Wall Street Journal in 1987 as a senior editor, responsible for social and policy issues and urban affairs coverage. Boyce retired from The Journal at the end of 1998, but still works with it as a consultant.
Throughout his journalism career, Boyce has been a proponent of diversity and journalism education and has served as an adjunct professor at Columbia University (NYC), Indiana University/Purdue University at Indianapolis (current); as visiting faculty at the Maynard Institute for Journalism Education and the Poynter Institute; and has lectured at several universities, including Western Missouri, Harvard, UC Berkeley, Stanford, Duke, University of North Carolina, Howard, The Lyndon B. Johnson School of Public Affairs (University of Texas, Austin) on whose advisory council he's a member.
Boyce is a member of the National Association of Black Journalists the Indianapolis Association of Black Journalists, the Asian-American Journalists Association, and a past president of the Indiana Pro chapter of the Society of Professional Journalists.
Boyce is still active as a jazz musician and recently was voted a life member of the Chicago Federation of Musicians Union Local 10-208.
He and his wife, Carol, have four grown children and reside in Indianapolis.