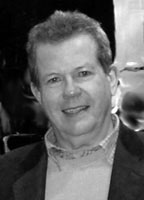 Lawrence Smith, Jr. has a broad range of leadership experience in international health, population, family planning and development programs. Recently elected president by the Population Institute Board of Directors, Dr. Smith serves the Washington, D.C., based nongovernmental, nonprofit organization. The Institute was established in 1969 as an advocacy organization seeking a more equitable balance between the world's population, environment and resources.
Smith has worked across geographic regions with a variety of development and donor organizations including the United States Agency for International Development (USAID), the World Bank, the Asian Development Bank, the United Nations Population Fund and the U.N. Development Program, as well as with foreign governments and private sector organizations. He has lived and worked in Africa, Latin America, Asia and the Pacific Rim.
From October 2001 until July 2005, he was deputy director and technical advisor for the POPTECH project, funded by USAID. The project provided worldwide technical assistance to USAID in assessment, design, monitoring and evaluation of population, reproductive health, HIV/AIDS, family planning, child survival and integrated health and nutrition projects, programs and policies.
Smith was the founder, president and senior consultant of Lawrence International, Ltd., a firm specializing in development, marketing, research and consulting services for the private and public sector.
As a senior consultant with R. P. Rishworth and Company, Ltd., a health management consulting firm, he was principal advisor to the health minister of Papua New Guinea on health promotion and family planning.
From 1991-94, Smith managed a national family health services program in El Salvador, expanding maternal and child health and family planning services to rural and marginal urban areas.
The author and co-author of book chapters, articles and reports for 90 publications, he has supervised the preparation of more than 100 grants, technical and business proposals.
Smith holds a Bachelor of Arts degree in business management and a Master of Arts in sociology and rehabilitation from Kent State University, advanced training in administrative science and management at The Johns Hopkins University, where he was a Fellow in Organizational and Community Systems. He earned a doctorate in medical sociology from the University of South Africa.