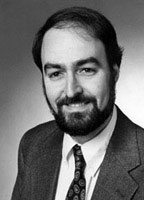 Matthew Wald covers transportation for The New York Times's Washington bureau, specializing in aviation and highway safety. He also writes about various environmental and energy issues.
Before joining the Washington bureau in September 1996, Wald covered transportation for the metropolitan desk for three years. From October 1993 until February 1998, he covered energy and environment for Business Day.
He joined The Times in October 1976 as a news clerk in the newspaper's Washington bureau and moved to New York in July 1977 as a member of the metropolitan staff. Assigned to the Stamford, Conn., bureau in February 1978, he transferred in May 1979 to the State Capitol in Hartford, where he worked until the end of 1982. He then returned to New York City and the metropolitan desk to specialize in housing and nuclear power. In July 1985 he became a national correspondent in Boston and served there until he joined the business-financial staff in September 1987.
Wald worked as a reporter for The Washington Post during the summer of 1976, following his graduation from Brown University with a Bachelor of Arts degree in urban studies.
At Brown, which he attended as a National Merit Scholar, he served as senior editor of The Brown Daily Herald, the campus newspaper, and as campus correspondent for The Times.
Wald is married to Wilma Schiller.