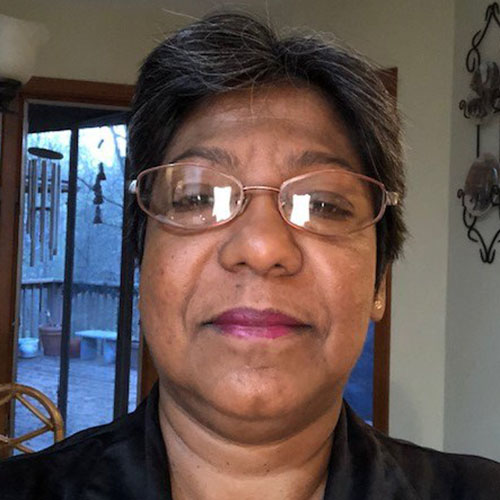 Bureau Chief
Missouri Department of Health and Senior Services
Sharmini Rogers received her medical degree in India and practiced medicine in Malaysia for seven years before she moved to the U.S. She has worked for the Missouri Department of Health and Senior Services since 1999. She is currently the administrator in the section for healthy families and youth.
Rogers has overall responsibility for three bureaus: Genetics and Healthy Childhood, WIC and Nutrition Services, and Community Food and Nutrition Assistance. All the programs within her oversight focus on maternal and child health, to improve health outcomes in those populations. She is the chair of the department's Institutional Review Board and member of the State Child Fatality Review Board. Rogers received a master's degree in public health from the University of Michigan, Ann Arbor.