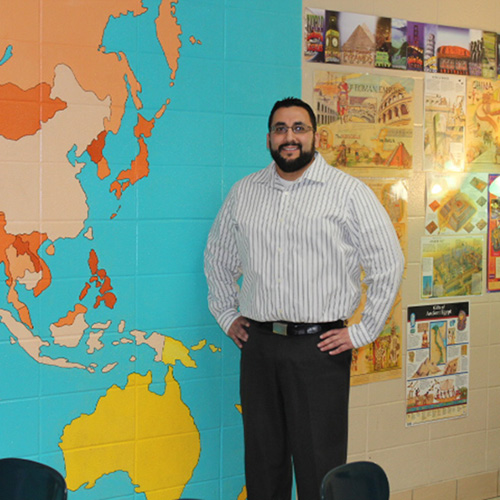 Social Studies Teacher
Nixa Junior High School
Fernando Sustaita is a visionary leader with a passion for education and youth development. He currently serves as the history department head, coaches three sports and is a bus driver for the Nixa School District. This is Sustaita's second career after 14 years in the business sector where his commitment to being a lifetime learner earned him a final role as associate director in charge of operations.
Although he experienced tremendous success in the business world managing adults and leaders, he discovered that education and coaching were his calling through his volunteer work in public schools. One of his foundational beliefs as a business leader was that his position served as a chance to make a positive impact in other people's lives. Now, that foundation can impact the future leaders of our world.