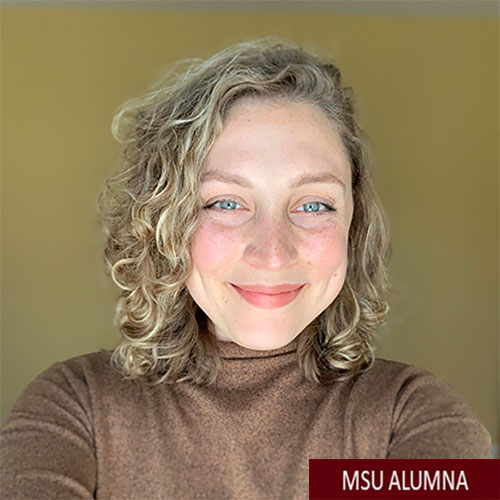 Foreign Service Officer
United States Department of State
Madeline Bennett graduated from Missouri State University with degrees in Anthropology and Spanish (Class of 2012). During her time at MSU, she served as Co-President of Students for a Sustainable Future and was highly involved in MSU's Education Abroad Programs, both as a multi-program participant and a member of the Education Abroad Student Staff. After graduating, Madeline worked in the field of International Education as an admissions director and study abroad program coordinator. In 2016, she joined the U.S. Department of State as a Foreign Service Officer, and has since served tours in the Dominican Republic, Israel, and Washington, D.C. She speaks Spanish, Mandarin, and Hebrew. Madeline hails from Kansas City, Missouri, and in her spare time she enjoys camping and hiking with her husband and Great Pyrenees dog. Madeline is also a breast cancer survivor, poet, and avid reader.
Note: Madeline will speak in her personal capacity. The views expressed are her own, and not necessarily those of the State Department or U.S. Government.