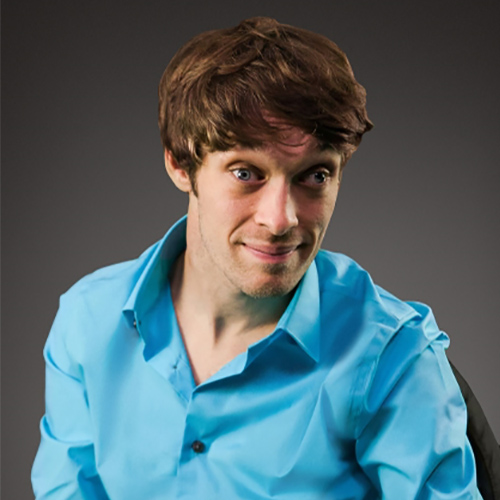 Award-winning comedian, show host and TV writer

Check out this video of Zach with Oprah!
Zach Anner is an award-winning comedian, show host, TV writer, viral sensation, disability advocate and public speaker. In 2011, he won his own travel show on the Oprah Winfrey Network, "Rollin' With Zach." He worked with Rainn Wilson's media company, SoulPancake, hosting the shows "Have A Little Faith," "Earth Your While" and "Top of the Monday." He tried his hand at sports and fitness on his YouTube series "Workout Wednesdays," and he journeyed across the country with the help of Reddit in his travel program, "Riding Shotgun."
His videos have over 100 million views over social media platforms. Anner has been a guest star and is now a full-time writer on ABC's hit family sitcom, "Speechless." He's an ambassador for the Cerebral Palsy Foundation and has worked with United Cerebral Palsy of Los Angeles' Wheels for Humanity, which supplies wheelchairs to people in developing countries.
Anner's memoir, "If at Birth You Don't Succeed: My Adventures with Disaster and Destiny," is a hilariously irreverent and heartfelt memoir about finding your passion and your path even when it's paved with epic misadventure. He splits his time between Buffalo, New York, and Austin, Texas, and spends most of his time in his underwear, thinking about how he can change the world.
Sponsored by: MSU's Public Affairs & Assessment