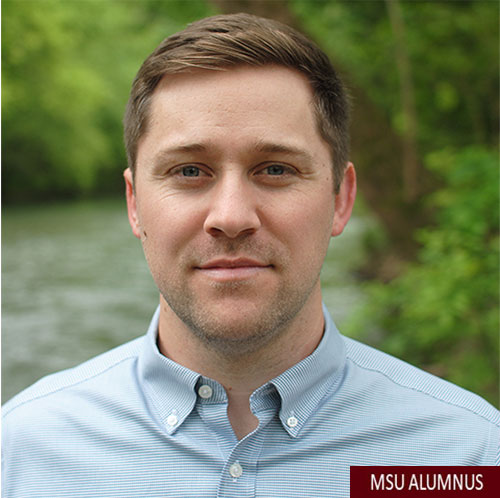 Executive Director
James River Basin Partnership
Brent grew up in Independence, Missouri and move to the Ozarks to pursue smallmouth bass and a college degree. He turned his passion for the outdoors into a bachelor's degree in Wildlife Conservation & Management from Missouri State University. In 2015, Brent joined the staff of the James River Basin Partnership (JRBP) and was appointed as organization's Executive Director in January of 2020. Throughout his time at JRBP, Brent has focused on improving and protecting the water quality of the James River basin and helping people to connect with our local waterways.
Outside of work, Brent and his wife Lauren spend most of their time keeping up with their two young boys. Any free time is spent hunting and fishing on public lands and waters throughout the Ozarks and beyond.