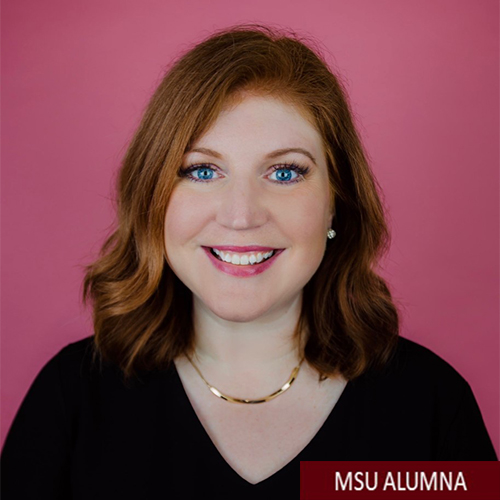 Director of Programs & Exhibitions
Springfield Regional Arts Council
Emily Hertzog is the Director of Programs and Exhibitions at the Springfield Regional Arts Council, building a thriving arts and culture community of artists, volunteers, educators, and patrons. Her team endeavors to educate, advocate, and collaborate to transform lives and enrich the Springfield community through the arts. She is especially proud of the Growing Up in the Arts program, which brings week-long arts experiences to underserved individuals in 27 surrounding counties. She plans and executes ArtsFest on Historic Walnut Street and the Ozzie Awards Gala, among many other events. She also curates and displays the exhibits in the Creamery Arts Center.
A steadfast believer in giving back to her community, Emily serves on the Management Team of Junior League of Springfield and on several local boards, is the Fashion Show Chair for Immaculate Conception Home and School Association, and sings in the Springfield Chamber Chorus. Community involvement, voluntarism, and the arts are her passions. She cultivated these passions during her time at Missouri State as a member of the University Symphony Orchestra and Chamber Orchestra, the Honors College, and Alpha Chi Omega sorority.
Emily completed her undergraduate and graduate studies in History from Missouri State University.