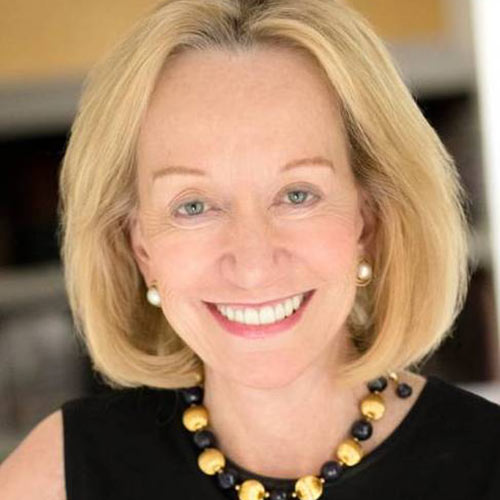 Presidential historian, journalist, best-selling author
Doris Kearns Goodwin is a world-renowned presidential historian and Pulitzer Prize-winning author. She has authored six critically acclaimed and New York Timesbest-selling books, including her most recent, "The Bully Pulpit: Theodore Roosevelt, William Howard Taft and the Golden Age of Journalism" (November, 2013), a dynamic history of the first decade of the Progressive era, that tumultuous time when the nation was coming unseamed and reform was in the air. Steven Spielberg's DreamWorks Studios has acquired the film and television rights to the book.
It was Goodwin's experience as a 24-year-old White House Fellow, working directly for President Lyndon Johnson as an assistant, and later assisting him in the preparation of his memoirs, that fueled her interest in becoming a presidential historian and author.
Well known for her television appearances and commentary, Goodwin is seen frequently on television NBC, MSNBC, CBS, ABC, FOX, CNN, as well as The Charlie Rose Show and Meet the Press. Other appearances have included The Daily Show with Jon Stewart, The Colbert Report and others.
Goodwin graduated magna cum laude from Colby College, and was a Woodrow Wilson Fellow. She earned a PhD from Harvard University. She lives in Concord, Massachusetts, with her husband, the writer, presidential advisor, speechwriter and playwright Richard N. Goodwin. She was the first woman to enter the Boston Red Sox locker room, and is a devoted fan of the World Series-winning team.