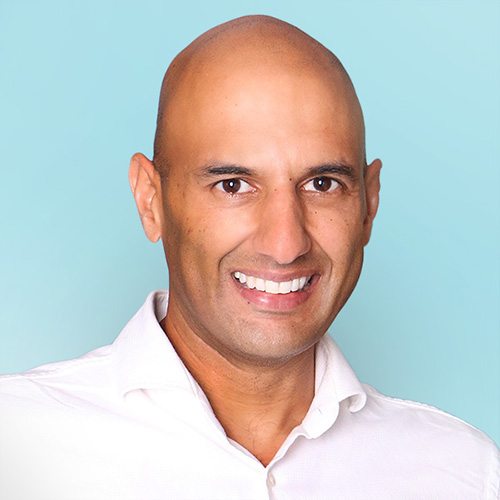 Chief Program Officer
Mercy Housing
Parag Gupta is chief program officer for Mercy Housing, San Francisco. He leads the organization's National Resident Services program to ensure residents have the tools and support they need to thrive. The Resident Services team delivers high quality, high impact programming to over 45,000 residents across 20 states. At the center, their community impact focus is elevating the voice and aspirations of residents.
Gupta brings over 20 years of experience developing impact strategies and cross-sector partnerships for national and international organizations. He is a former foundation executive, entrepreneur and strategist. He previously served as the chief program officer at the Stupski Foundation, a spend-down foundation with $250 million in assets that disburses $30 million-plus annually. He worked closely with donors and the board to define the giving areas and develop the foundation's theory of action. He also increased racial diversity within the organization seven-fold.
Before the foundation, Gupta founded Waste Ventures India, which hires waste pickers to environmentally process garbage in emerging economies. He started his career at the Bridgespan Group, the nonprofit affiliate of Bain & Co. He also created social enterprise programming at the World Economic Forum and managed operations on two continents. He has lived and worked in Latin America, Europe, North America (the U.S.) and Asia.
Gupta received his master's degree in public policy from Harvard University and a bachelor's degree with honors from the University of Chicago. He currently serves as a National Board Member of Yes In My Backyard (YIMBY) Action.