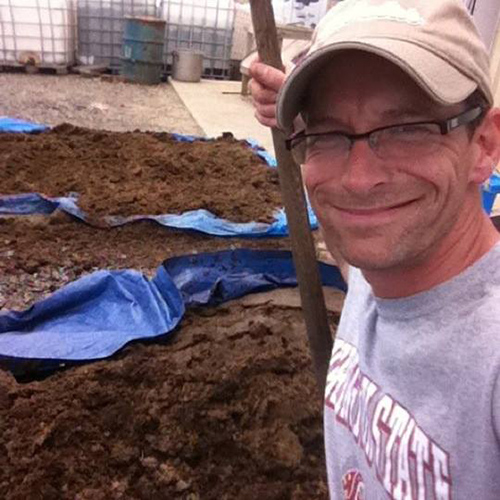 Senior Director, Center for Ag. & Food Security
Convoy of Hope
Growing up on the only cherry orchard in western Washington, Dr. Jason Streubel found a love for the earth and talking to people. It was those years that shaped Jason's heart for the hurting around the world. Following his passion for the hurting, Jason attended Northwest University and completed a BA centered around cross-cultural communications and met his wife Mary (25 years). Jason and Mary went on to serve 4 churches in roles ranging from youth to lead pastors. During these times serving communities, it was evident his love for the earth and the hurting could work together, bringing his passion full circle.
While continuing to serve communities Jason returned to Northwest University to complete a BS in Environmental Science, followed by an MS in Agriculture, and PhD in Soil Science from Washington State University which specialized in the use of biochar derived from anaerobically digested dairy manure as a tool for phosphorus recovery and release. During his PhD, Dr. Streubel worked as full time faculty for a USDA-ARS Soil Microbiologist covering research and in forages, dairy systems, organic system fertilizer utilization, perennial switch-grasses for biofuel production, and greenhouse gas emissions from manured irrigated soils.
In 2011, he joined the Convoy of Hope team to lead and design an agriculture program which to date has trained and resourced over 63,000 individuals in 29 countries in the area of agriculture. Currently Jason is the Senior Director for the Center for Agriculture and Food Security. Since 2013 Jason has also served the Natural and Applied Science Department at Evangel University where he teaches students in the areas of agriculture and the environment plus serves as graduate faculty at Missouri and Washington State Universities. On his down time you will find Jason running (marathons to 100 milers), drinking coffee, and hanging out with his wife and kids (3 biological, 3 foster)