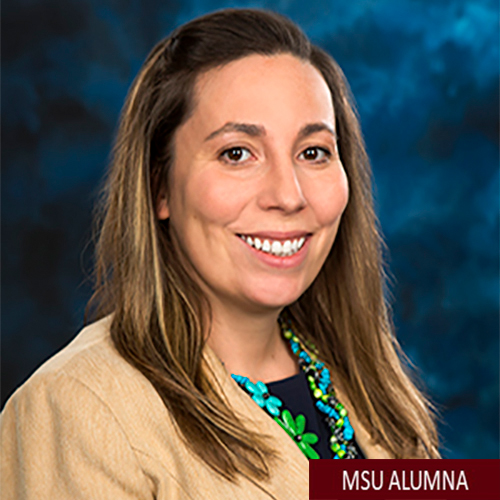 Program Director, Veterans Upward Bound
Ozarks Technical Community College
Michelle Ciesielski is an alumna of Missouri State, receiving her Masters of Science in Student Affairs in Higher Education and her Bachelor of Arts in Religious Studies. She has worked in TRIO programs for nine years and served as the Director of Veterans Upward Bound at Ozarks Technical Community College for five years. Veterans Upward Bound (VUB) is a federally funded grant program providing free services to veterans enrolling in higher education. VUB assists veterans in navigating all aspects of the collegiate experience including admissions, financial aid and veteran benefits, academic skills, and other holistic support for eligible veterans. In her free time, Michelle enjoys being outside as much as possible, usually backpacking and cycling. When she has to stay indoors, she likes arts and crafts.