Induction Ceremony and Banquet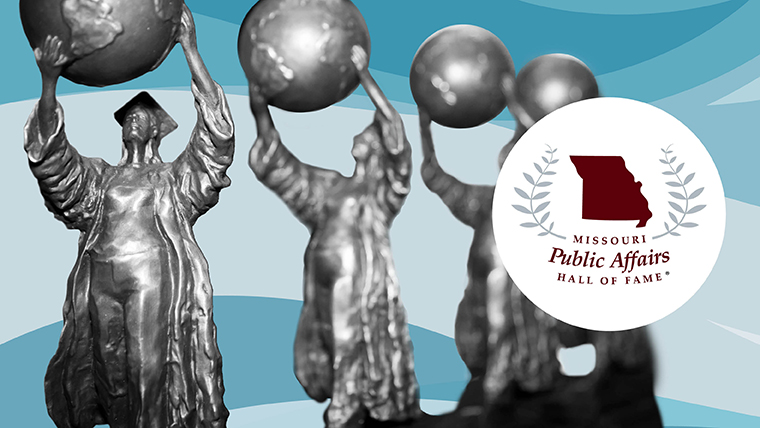 The eighth annual Missouri Public Affairs Hall of Fame induction ceremony and banquet will recognize five outstanding Missourians in 2023.
Date and location
Date: Friday, Sept. 8
Time: 6–8:30 p.m.
Location: The Old Glass Place
521 E. Saint Louis St.
Springfield, MO
Tickets
The 2023 Public Affairs Hall of Fame event is sold out and tickets are no longer available. If you have any questions, contact Stephanie Smith at 417-836-4143.
Questions
Stephanie Smith, senior director of donor relations and special events, Missouri State University Foundation
Phone: 417-836-4143
Email: StephanieSmith@Missouristate.edu
Community Sponsors




University Sponsors

Division for Administration and Finance
Division of Community and Global Partnerships
Division for Information Services
Division for Marketing and Communications
Office of the President
College of Business
McQueary College of Health and Human Services
College of Natural and Applied Sciences
Student Affairs, Public Affairs and Service Learning