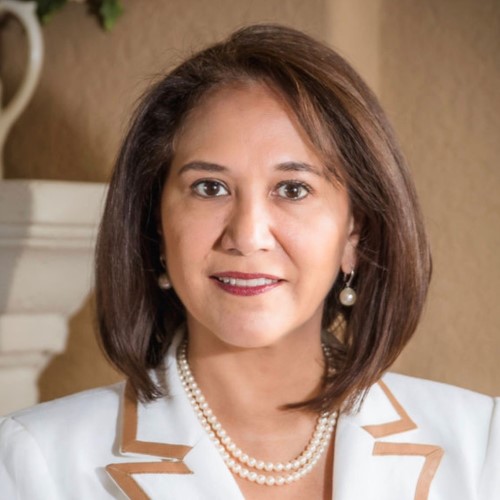 President
HighScope
With a long-time commitment to providing high quality and equitable early education to all children, Dr. Alejandra Barraza has consistently led efforts to implement research-based practices in early childhood classrooms with the goal of turning theory into meaningful learning experiences. Before joining HighScope, Barraza served the San Antonio Independent School District as a teacher for eight years before moving into leadership administration roles for 10 years. As a principal in the district, she worked to elevate the quality and position of early childhood education through educational initiatives, engaging curricula and professional development. Among her many achievements is a partnership with the San Antonio Independent School District and Head Start to establish the San Antonio HighScope Network, composed of both the Carroll and Tynan Early Childhood Centers. The 150-member network, recognized as a hub of excellence, oversees the education of 750 students from Pre-K to 2nd grade.
As an educator and administrator, Barraza has consistently challenged the narratives of stigma related to underserved, immigrant and minority children by building a culture and vision of excellence — one where children understand that a trajectory for high school graduation and post-secondary education is the collective goal. With a focus on the process rather than product of learning, Barraza advocates for learning through play in an educational climate that too often undermines this practice in early childhood classrooms.
Barraza earned her doctoral degree in curriculum instruction, with a concentration in early childhood education, at the University of Texas at Austin. As part of her doctoral work, she interned at the U.S. Department of Education with Secretary Arne Duncan at the time the DOE was in the process of establishing the Office of Early Learning. This experience gave her the opportunity to understand education policy at the national level. She holds a master's degree in education from the University of Incarnate Word in San Antonio and a bachelor's degree in business administration from Universidad Iberoamericana in Mexico. She's the author of several articles on the importance of play in early childhood education and issues of diversity and equity in early learning settings.