Global Perspective: Why It Matters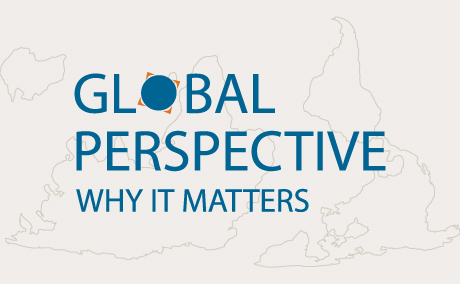 In the 21st century, developing a global perspective is no longer merely an option; it is a cultural imperative that involves examining our experiences, our knowledge, and our learning in the light of the people and cultures of an increasingly interconnected world.
Why does global perspective matter? How can we best address social justice on a global level? What are the implications of continued economic internationalization? What have we learned from international collaboration, or the lack thereof, that informs the future? Are we prepared for a worldwide pandemic? How can we educate our children for citizenship in the global community? What are the consequences of ignoring global environmental concerns? To what extent can we better understand ourselves as we understand our global neighbors?
The purpose of the theme, Global Perspective: Why It Matters, will be to encourage members of the Missouri State University community to develop awareness, skills, and values that will equip them to work collaboratively, across nations and cultures, toward a more just and sustainable future.
Provost Fellow

Dr. Kevin Evans
Associate professor, geography, geology and planning