Dr. Michael N. Compton Public Affairs Essay Contest
A $2,000 cash prize* is awarded each fall to the best short essay that addresses the year's public affairs theme.
---
Entry Deadline: October 29, 2023
Submit your original short essay on any aspect of the 2023-2024
---
Congratulations to the 2022receipients!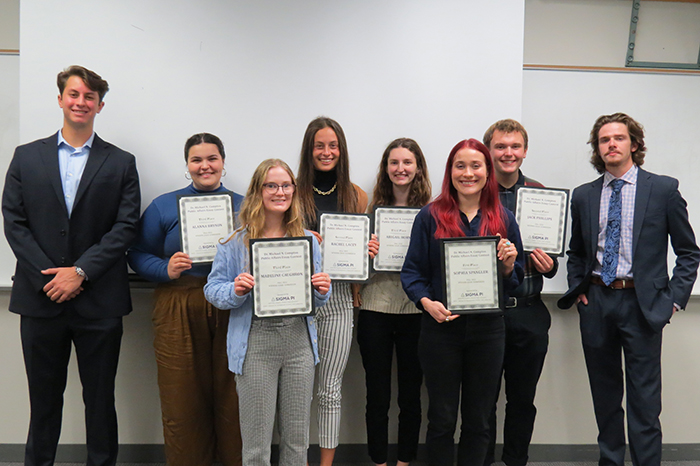 First place
The author of the winning essay, receives a cash prize of $500 plus an additional $500 donated in their name to the charity or non-profit organization of their choice.
Winning author: Sophia Spangler, senior, Philosophy
Nonprofit match: NAMI of Southwest Missouri
Second place
Rachel Lacey, senior, Psychology
Jack Phillips, senior, Socio-Political Communications
Third place
Alanna Bryson, sophomore, History Education
Madeline Caughron, senior, International Business
Abigail Horn, junior, Communication Sciences Disorders
Questions & Disclaimer
Missouri State's Office of Public Affairs Support helps to provide communication and web support for the contest. Please direct questions to 417-836-8832 or PublicAffairs@MissouriState.edu
All aspects of this essay contest, including prize distribution, is at the discretion of IDEAL and the essay review committee.