Dr. Kevin Evans - Faculty Awardee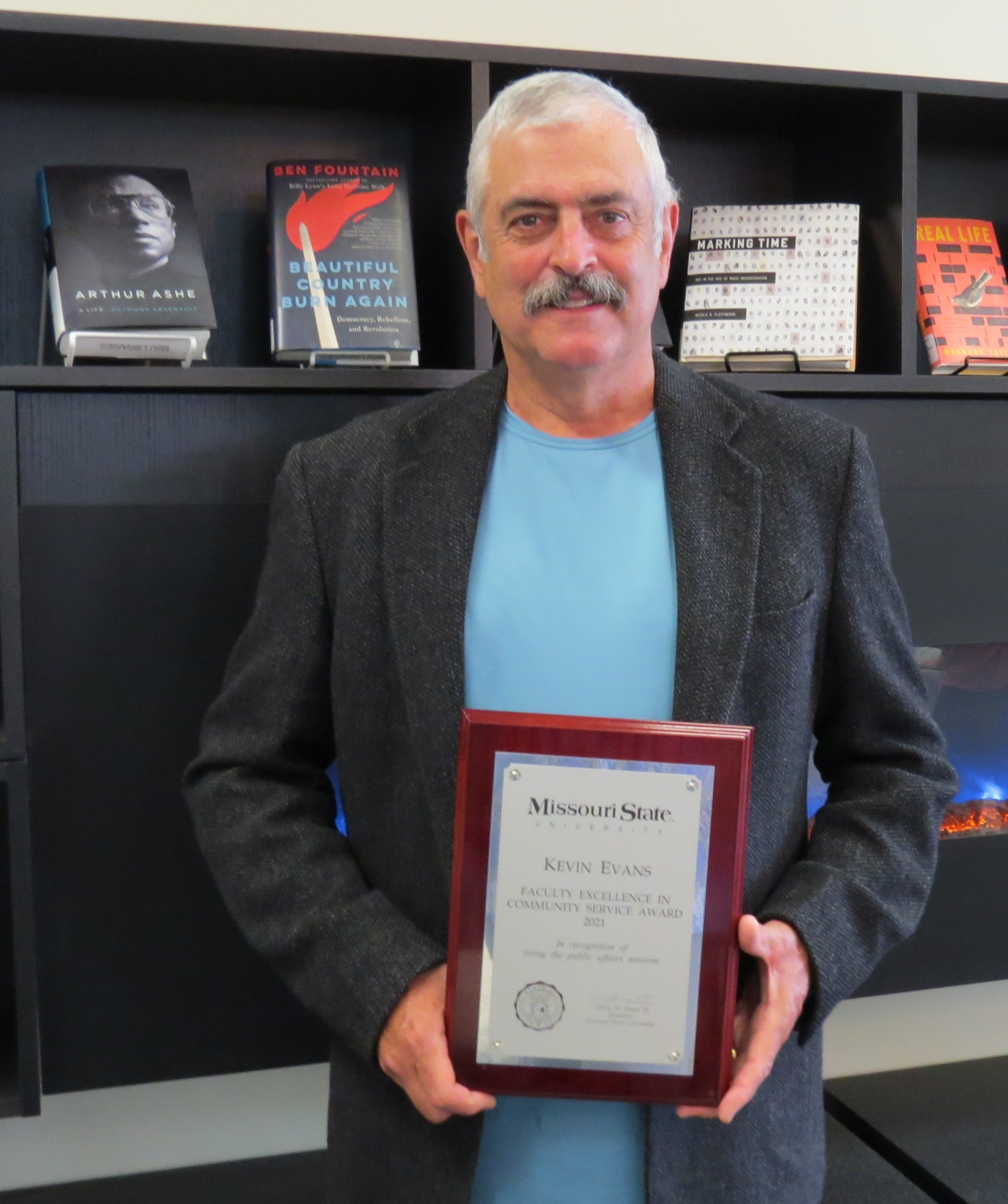 Professor, Geography, Geology and Planning Department
College of Natural and Applied Sciences
Kevin Evans lives life as a Citizen Bear both on and off campus. His passion to reignite a sense of unity began with a simple mission - to have his neighbors know one another enough to ask "can I borrow a cup of sugar?" His vision and work became a reality as he and his neighbors ultimately formed the Delaware Neighborhood Association, a registered 501(c)(3) non-profit organization. Spearheading numerous initiatives, fundraising efforts and interactive activities, Kevin has been instrumental in providing a sense of belongingness and community to his fellow 836 Delaware households as well as throughout Springfield. In 2018 he was recognized for his work as a recipient of the City of Springfield's NOVA award (Neighborhood Organization Volunteer Award).
As a scientist, Kevin also connects community to his geological passion through civic presentations and explorations. From children to seniors, he helps others understand our plant's past and its implications on the present and the future. His public outreach extends to helping the Boy Scouts, Science Olympiad, Ozarks Science & Engineering Fair, various masonic charities and nonprofits such as Habitat for Humanity.
For his long-standing efforts and service to community, Dr. Evans is recognized as a recipient of the 2021 Faculty Excellence in Community Service Award.