Dr. Suzanne Walker-Pacheco - 2022 Faculty Awardee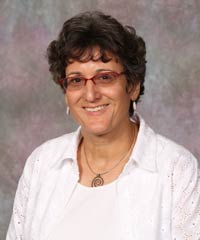 Professor, Sociology and Anthropology
By combining personal and professional passions, Dr. Walker-Pacheco spends her free time in volunteer efforts to make a lasting and positive impact for the whole community. For over two decades, she has volunteered her forensic anthropology expertise to help identify skeletal remains for law enforcement personnel, coroners, and medical examiners in Southwest Missouri. Her work has also involved outreach within the area's Latino community by establishing a weekly Latino children's literacy group and working directly with immigrant families to help read with the children, lead to other family members having opportunity to practice English and interact with members of the community at large.
Dr. Walker-Pacheco was an integral part of the Springfield/Greene County Library system's committee that brought a traveling national exhibit to our library system from the Smithsonian's National Museum of Natural History Human Origins Program: Exploring Human Origins: Promoting a National Conversation on Human Evolution to The Library Center.
A passion for civic engagement, Dr. Walker-Pacheco actively serves the local chapter of the League of Women Voters where she serves on the board and as a member of the services committee. Investing her time to create a more active, engaged and knowledgeable electorate, she created and leads a student initiative here at MSU called Paws to the Polls and begun outreach to high school students as well. Her efforts since 2019 have reached over 3,000 students, faculty, staff and community members.
For her service to community, Suzanne Walker-Pacheco is recognized as a recipient of the 2022 Faculty Excellence in Community Engagement Award.