Sarah Wiggin - Faculty Awardee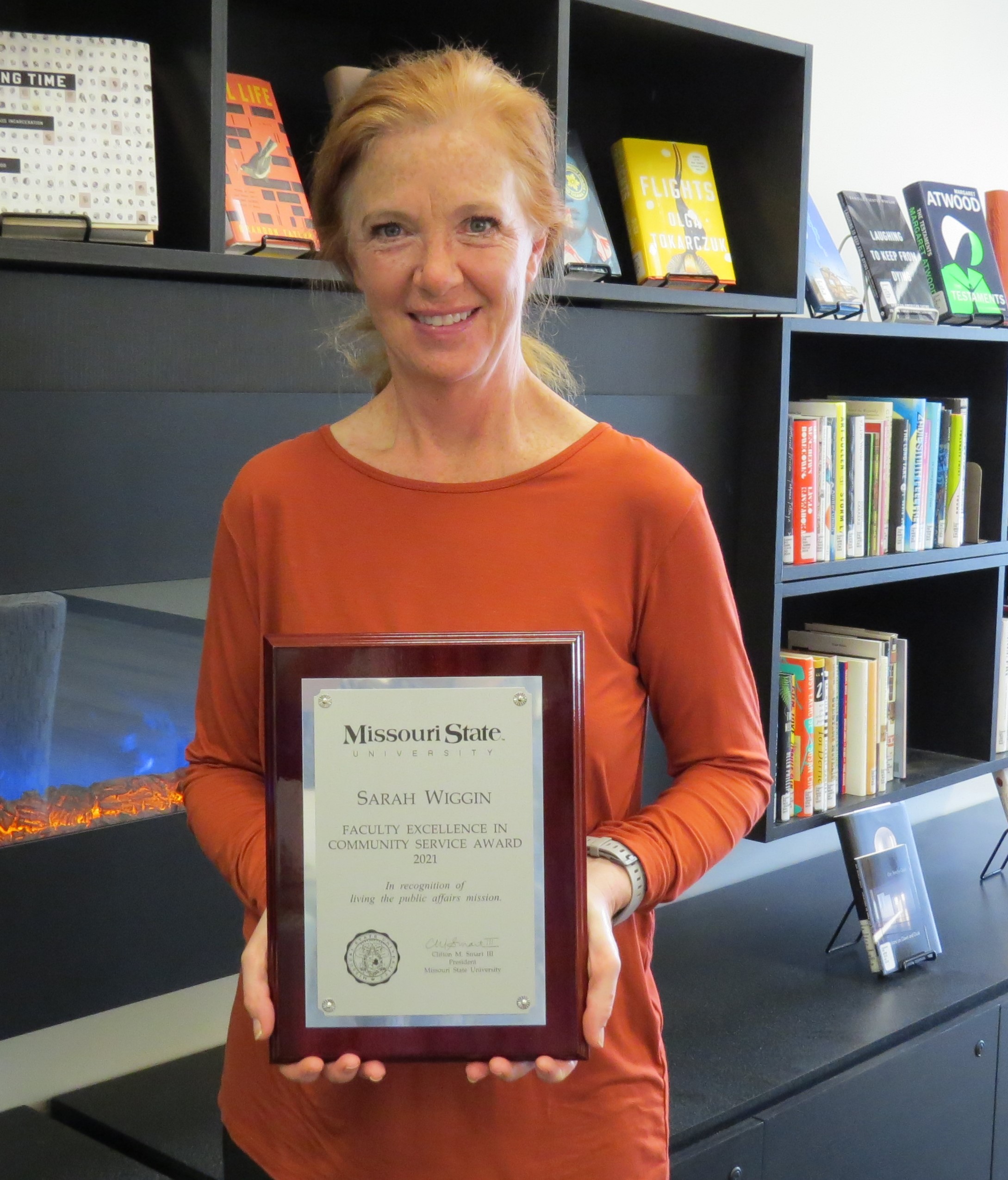 Associate Professor, Theatre and Dance Department
Reynolds College of Arts and Letters
For over a decade, Sarah Wiggin has devoted her heart and time to animal welfare in the Springfield area. Known by some as "the stray whisperer" Sarah has fostered and rehabilitated numerous dogs to become healthy, trained and ready for forever homes. Fostering is a 24/7 job and as Sarah notes, exposes one to the some of the worst of human behaviors and actions. Given this however, the success stories make it worthwhile for her to continue her adventures. One such success story includes nursing an abandoned dog to a health status that led him to become a service dog with K9s for Camo.
Sarah volunteers much of her time for Rescue One of Springfield. While she partakes in any task needed from laundry to checking feral cat traps, you can find her on any given Saturday providing transportation for one or more dogs to Rolla, St. Louis or Kansas City. An easy but difficult volunteer duty to fill, transporting is a rewarding expedition needed to pair animals with a new foster or forever homes, or other distant rescue organizations one leg at a time.
Whether it be hands-on, education or advocacy work, Sarah is leading by example and modeling what it means to be a Citizen Bear within her community. For her efforts and service, Sarah is recognized as a recipient of the 2021 Faculty Excellence in Community Service Award.