Shannon Mawhiney - 2022 Staff Awardee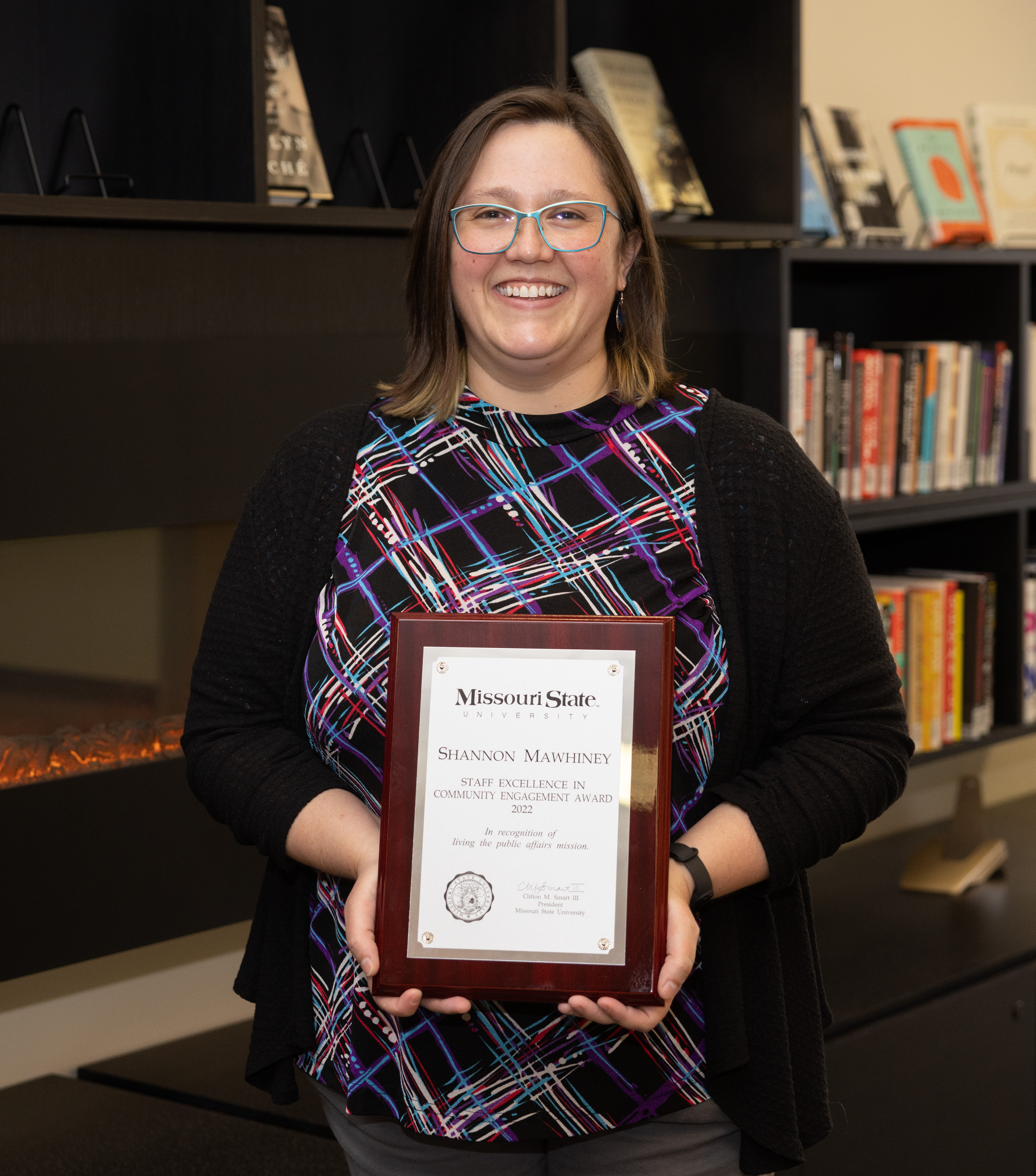 Digital Archivist, MSU Libraries
For 10 years Shannon has focused her volunteer efforts to increasing the quality of life of others. As current President of the Christian County Historical Society and Museum, Shannon works to acquire historical exhibit artifacts, materials and donations to maximize educational outreach. She was instrumental in preserving the items found in the Christian County Courthouse time capsule which was sealed in 1920 and recently opened in 2021.
Shannon also shares her time to helping those experiencing homelessness by regularly preparing lunches and sharing information about The Connecting Grounds and their volunteer opportunities. And lastly, at home during the pandemic, she worked to 3D print nearly 1,000 parts for face shields and "ear savers" for Springfield area First Responders.
For her service to community, Shannon Mawhiney is recognized as a recipient of the 2022 Staff Excellence in Community Engagement Award.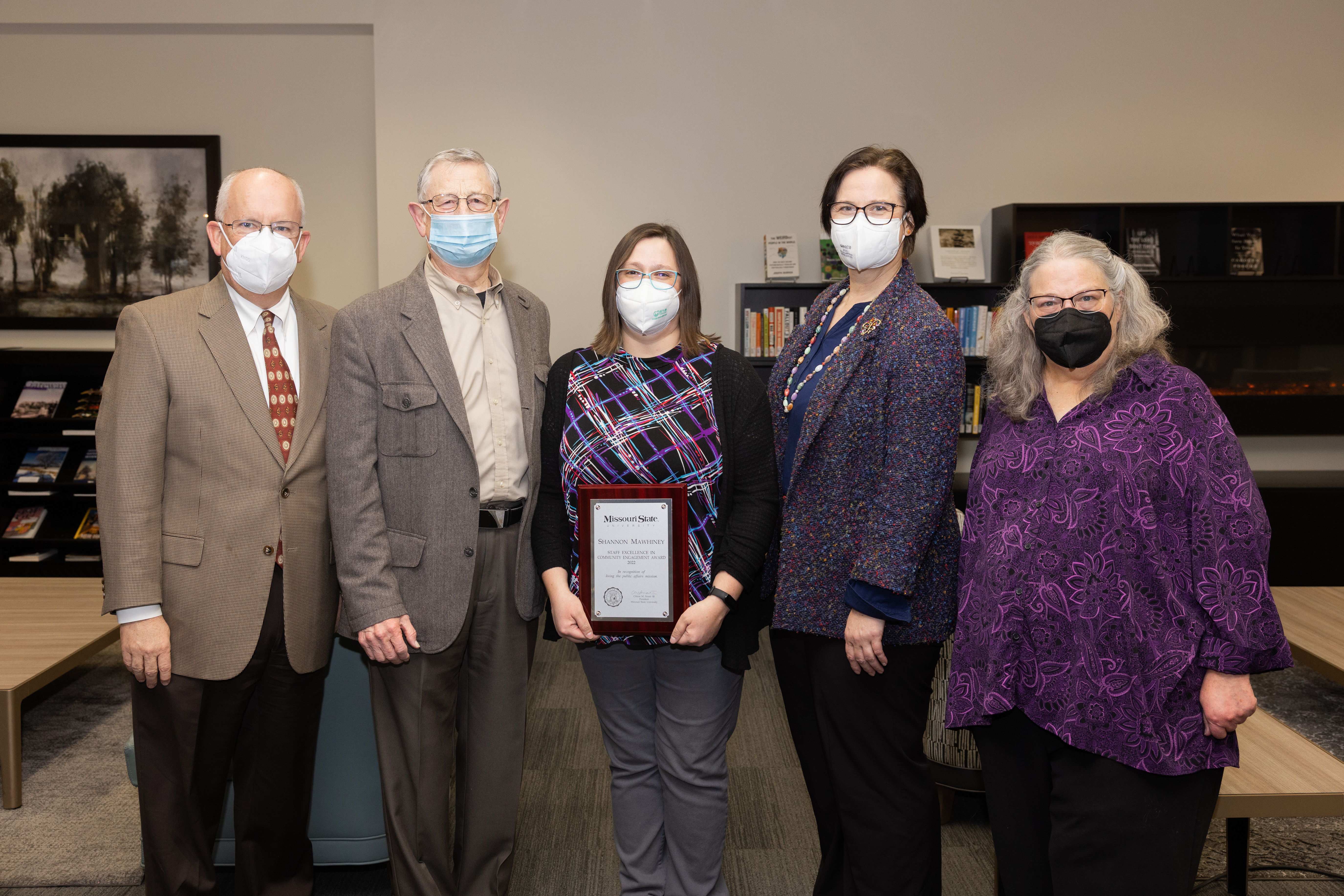 Pictured from left to right: President Clif Smart, Dr. Frank Einhellig, Shannon Mawhiney, Dr. Keri Franklin and Anne Baker