Voter Registration Drive
Sept. 6-7 and Oct. 6-7, 2022
Engaging the community engagement and ethical leadership tenants of the public affairs mission, non-partisan Missouri voter registration will be available. All qualifying students, faculty and staff are encouraged to get registered to vote. Information will be available on Missouri voting and resources to help keep engaged throughout the year.
Voter registration tables will be located inside the PSU or outside within the PSU South Mall - across from the west door of Siceluff Hall.
Voter registration is available during most regular business hours at the Office of Public Affairs Support located in Meyer Library room 202-J.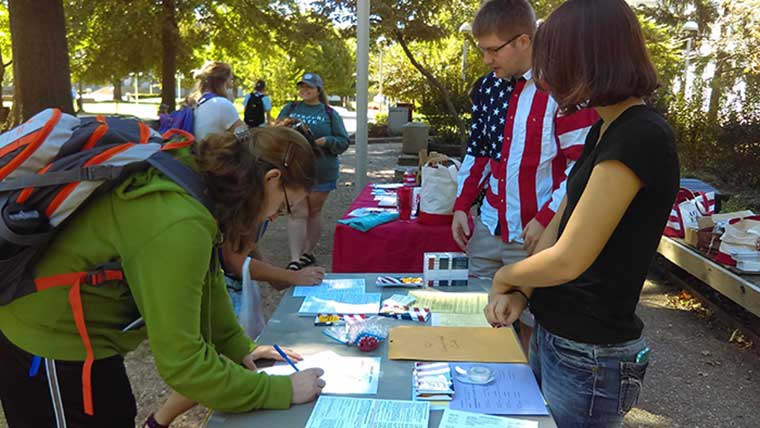 Sponsored by the Office of Public Affairs Support.