Emily St. John Mandel
Emily St. John Mandel's novel Station Eleven, set in a post-apocalyptic North America, is what Mandel herself calls "a love letter to this extraordinary world in which we live." Writer George R. R. Martin picked Station Eleven as his favorite novel of 2014.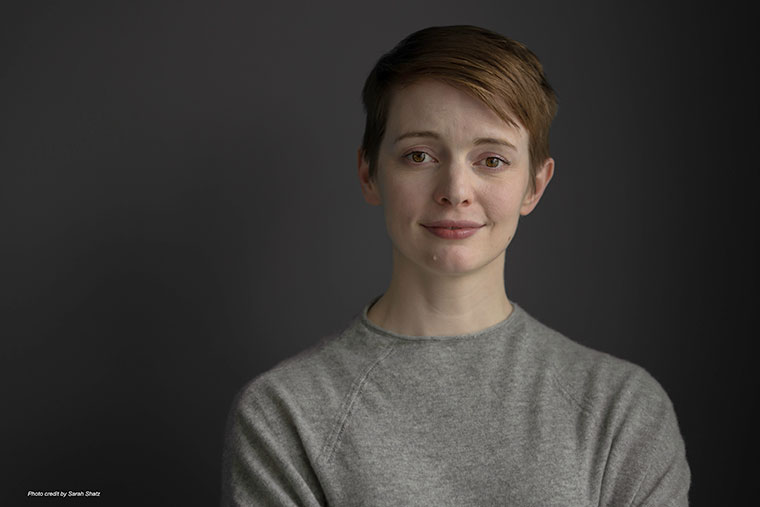 Emily St. John Mandel is the author of four novels, most recently Station Eleven, which was a finalist for a National Book Award and the PEN/Faulkner Award, and won the 2015 Arthur C. Clarke Award, the Toronto Book Award, and the Morning News Tournament of Books, and has been translated into 27 languages. A previous novel, The Singer's Gun, was the 2014 winner of the Prix Mystere de la Critique in France. Her short fiction and essays have been anthologized in numerous collections, including Best American Mystery Stories 2013. She is a staff writer for The Millions. She lives in New York City with her husband and daughter.
Novels
Station Eleven (2014)
The Lola Quartet (2012)
The Singer's Gun (2010)
Last Night in Montreal (2009)
Anthologies
The Best American Mystery Stories 2013 (ed. by Lisa Scottoline, Houghton Mifflin Harcourt, 2013)
Goodbye To All That: Writers on Loving and Leaving New York (ed. by Sari Botton, Seal Press, 2013)
Imaginary Oklahoma (ed. by Jeff Martin, This Land Press, 2013)
Venice Noir (ed. by Maxim Jakubowski, Akashic, 2012)
The Late American Novel: Writers on the Future of the Book (ed. by Jeff Martin and C. Max Magee, 2011)