Shaun Tomson
A Simple Code of Commitment for Success in Life and Business
Wednesday, April 6, 2022
3:30 - 5:00 p.m.
Robert W. Plaster Student Union, Theater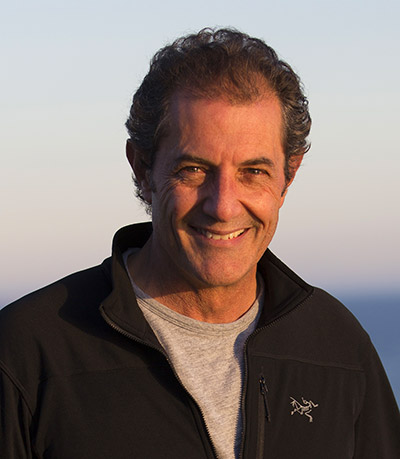 Shaun Tomson started, managed and sold two multi-million dollar clothing brands – Instinct in the 80's and Solitude (co-founded with his wife Carla) in the 90's. He is the author of the best-selling books "Surfer's Code" and "The Code: The Power of "I Will", and the writer and producer of the award-winning documentary film Bustin' Down the Door. Shaun is a Business Administration and Finance graduate from the University of Natal and has a Master of Science in Leadership from Northeastern University. He is a World Surfing Champion, an inductee in the Jewish and South African Sports Hall of Fame, the US Surfing Hall of Fame, and has been described as one of the greatest surfers of all time and one of the most influential surfers of the century (Surfer Magazine 1999). Shaun is a past board member and ambassador for Surfrider Foundation, the world's largest environmental group dedicated to protecting the world's oceans, waves and beaches and he received the SIMA Environmentalist of the Year Award in 2002. He is a past board member of Santa Barbara Boys and Girls club and is an ambassador for Boys to Men, a youth mentoring organization. Shaun currently lives with his wife and son in Santa Barbara, California and still finds time to chase the perfect wave.
An Attitude of Commitment and Positivity
Shaun talks about the influence of positive values on success in life and business based on his own experiences of overcoming seemingly insurmountable challenges, in and out of the surf. An attitude of Commitment and Positivity is the basis for his unique empowering business philosophy based on his "Surfer's Code – 12 Simple Lessons for Riding through Life". Shaun frequently speaks internationally and he has inspired and touched the hearts of audiences as large as 3,000 people. He has shared the stage with renowned thought leaders including Sir Richard Branson and Malcolm Gladwell, and he has inspired corporations like General Motors, Cisco, Price Waterhouse, Google, Gap, Patagonia, PWC, Sasol, Disney, Primedia, Sonos, Dermalogica, Investec, MTN and Adcock Ingram.